Ikat is a weaving technique that developed independently across the world through the 1800s to 1950s. Without knowledge exchange, the Ikat styles that developed across the world are quite distinct – it was only in the 19th century that Ikat was traded through the silk route and different communities began to see each other's design techniques.
Ikat weaving is practiced in 30 countries!
It is amongst the most elegant and vibrantly coloured prestige fabrics of the world. The boldness of the geometric designs arrest you in your step.
Fabricating an Ikat design requires the craftsperson to visualise the entire design pattern ahead of time and then work on each individual thread of silk. The lengthy ikat weaving technique is steeped in bringing communities closer as they work on various processes harmoniously. The positive energies are steeped into the fabric.
Despite having deep roots in the history of weaving and silk trade in the region, these designs are bursting with modern energy. Central Asian Ikats, in particular, are distinguished by their bold geometric patterns and unique designs that use vibrant colours. We use Central Asian Ikat in a lot of our designs.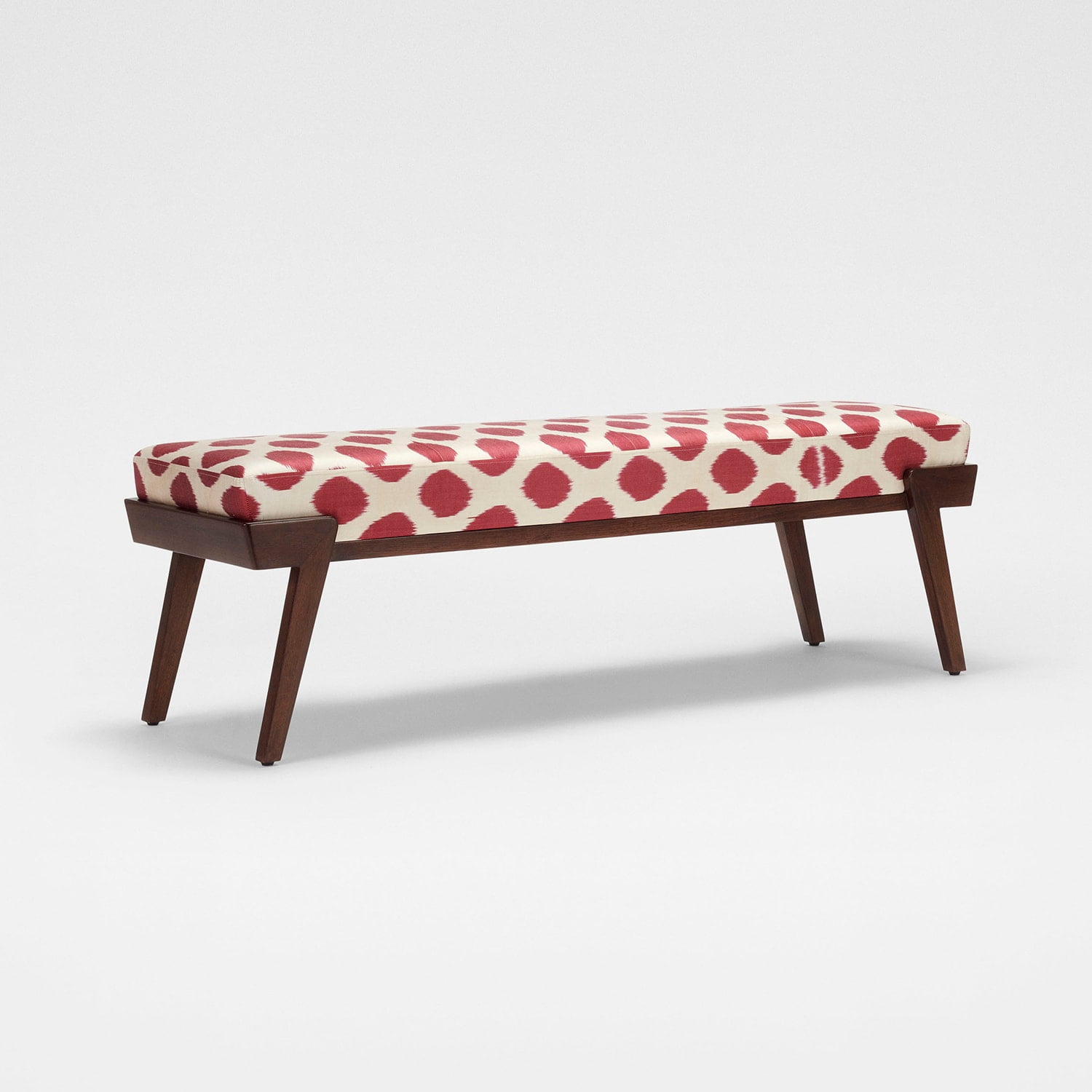 Are you in love with Central Asian Ikat? Visit our store or call us to wrap your forever furniture in Ikat.