We're loving the city being back to its former bustling glory, but a part of us misses the silence and the sunsets that lockdown gifted us. In case you want to slow down, join us at Ballard Estate this Saturday for a meditative meander through streets lined with
Edwardian neoclassical architecture.
Start off with Lunch at Britannia
Along with the actual food, one of the greatest things about eating at Britannia & Co. is the chance to be a part of history. Opened in 1923 by Mr. Boman Kohinoor, a Zorastrian immigrant from Iran, the food is a joyful journey of a flavour through cultures. The Caramel Custard is a must-have don't worry, you'll burn it off as you progress through the afternoon.
Check out a furniture design house – Tianu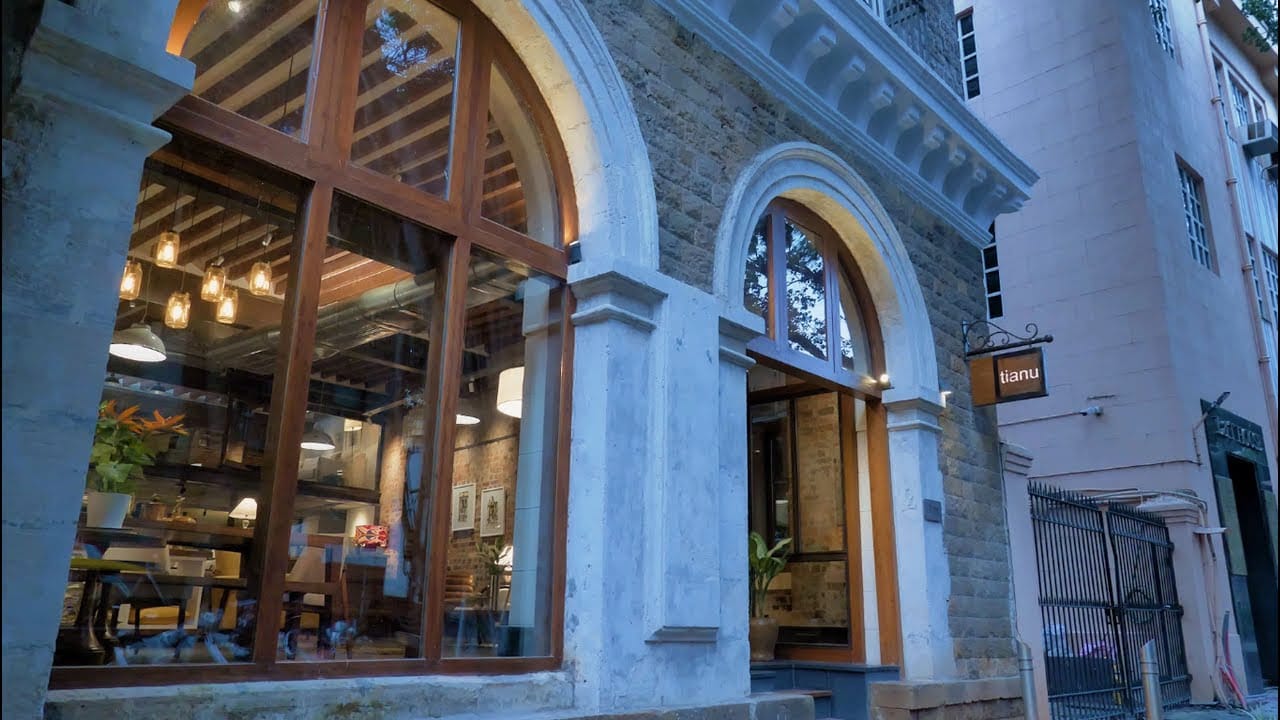 100 meters up JN Heredia Rd, and you find yourself at yours truly.  Our design language focuses on clean lines and organic shapes that are handcrafted to perfection. We are known for our classy contemporary furniture that celebrates the natural warmth and beauty of teakwood. The team of designers, handpicked for the design house from all over India, are dedicated to providing experienced advice, tailored personally to each client. Tianu's commitment is to the spaces our furniture ends up in – we are in the business of elevating the energy of spaces. In case you need more encouragement, our space won the IIID award for the best retail space in the country! Come and check it out!
Let Poltrona Frau indulge the aesthete in you.
Around the corner from us is an Italian Furniture Brand – Poltrona Frau. It's an uber-luxurious Italian furniture brand that has designed seating for yachts, aeroplanes and helicopters.  Poltrona Frau has since made interiors from automotive companies ranging from Alfa Romeo, Audi, Bugatti, Lancia, Ferrari, Maserati, Fiat, Infiniti, Jaguar and Chrysler. They have an armchair that is akin to a business class fully flat reclining seat with all the buttons! A must visit.
Get amazed by your city's history at the Ballard Bunder Gatehouse museum.
64 meters from Poltrona is a delightful museum celebrating Bombay's maritime history.
Did you know that Bombay was actually a dowry gift? Or that the Bombay dry dock is the oldest in Asia? Or that The Star-Spangled Banner was composed on a ship built in the Bombay dockyard? Or the historic Treaty of Nanking, which handed over Hong Kong to the British, was signed on another ship built in Bombay? Pay the museum a visit to get to know our magnificent city better.
End the afternoon with coffee (or cocktails) at The Clearing House
The Clearing House is a name inspired by Ballard Estate's reputation of being the city's shipping and clearing hub. This restaurant is a treat to the eyes and the tongue. Our waistlines would thank us if they moved further away, but till then, our taste buds are delighted. We highly recommend the orange and kaffir lime martini.